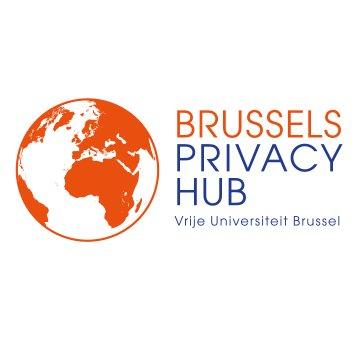 [Event] On 4 November 2020, the Brussels Privacy Hub and the Health and Ageing Law Lab will hold a webinar entitled "Mind reading via EEG – legal, ethical and practical matters".
Human evolution is induced and accelerated by technology. Among a wide range of areas, the human mind, as the "last and grandest biological frontier", became a distinctive point of interest for practitioners, developers, as well as policy-makers. With the potential convergence of neuro-technologies and information technologies, interference with the human brain and the human mind exceeds the medical domain and becomes a means to facilitate well-being.
Although numerous technologies exist which are able to provide information of the brain and the mind or affect it, today electroencephalography (EEG) seem to rise above the others. The attributes of a 100-years-old neurological examination technique (with special attention to its non-invasiveness, portability, low cost, and outstanding temporal resolution) allow regular users to utilize it in various aspects of life without any scientific expertise.
EEG-based tools are used for example in meditation, education or creating immersive and emotion-adaptive 'neuro-environments' (e.g. MindSpaces project). The goal of this session is to discuss not only the technical obstacles such areas raise, but to delve into the legal and ethical dimension of such novel form of innovation. In particular, as our consciousness, emotions and feelings become subject to automated processing (e.g. artificial intelligence), fundamental values like human dignity, privacy, and autonomy are threatened. The session discusses the current barriers of interference (or the lack thereof) with the human brain and human mind via EEG-based tools through the following questions:
What are the technical limits of the use of EEG and what is it used for in medical practice?
Is the tracing of emotions with EEG beyond moral and ethical boundaries?
How the privacy of the mind and mental integrity can be perceived and how can EEG-based tools legally interfere with it?
What is the extent and who bears the liability of the sub-optimal functioning of an EEG-based tool?
Time: 12:30 - 14:00  CEST (Brussels time)
Preliminary agenda
12.30-13.30 Presentations by the panelists
13.30-14.00 Q&A with audience and concluding remarks
Speakers (in alphabetical order)
Andrea Bertolini (Sant'Anna Pisa)
Michael Ganner (University of Innsbruck)
Laura Seynaeve (UZ Brussel)
Yash Shekhawat (Nurogames)
Verena Stühlinger (Private University UMIT Tirol)
Liv Victoria Vickery (Tirol Kliniken GmbH Innsbruck)
Chair and respondent (in alphabetical order)
István Böröcz (VUB)
Paul Quinn (VUB)
Venue: Online. The platform, together with the link to attend the event, will be communicated to the registered participants in due course.
Registration: The event is free to attend but registration is required.
For the most updated information, please follow the official event page.
Repost by the Brussels Privacy Hub.